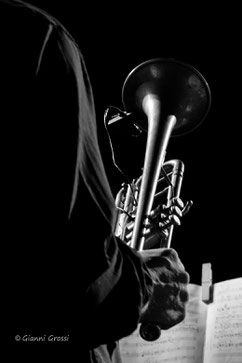 Luca Calabrese, musicista poliedrico. Trombettista, improvvisatore e compositore, combina la bellezza del suono acustico alla ricerca elettronica.  Attivo nel mondo del jazz dai primi anni ottanta, testimoni le registrazioni con Roswell Rudd, Nexus, Italian Instabile Orchestra e Cecil Taylor,  traduce i suoni della tradizione afroamericana, New Orleans e Free Jazz negli ambiti del Progressive Rock e della New Wave inglese con  fraseggio, melodizzazione e visione della musica che ne fanno un apprezzato e ambito solista. 
Membro stabile dell'ensemble svedese Isildurs Bane, realizza fra gli altri - Colors Not Found in Nature con Steve Hogarth, Off The Radar e l'acclamato In Amazonia con Peter Hammill.
Dal 2016 collabora con il tastierista e sound designer inglese Richard Barbieri (Japan, Porcupine Tree) con cui ha realizzato l'album Planets + Persona oltre all'apprezzata serie Variants.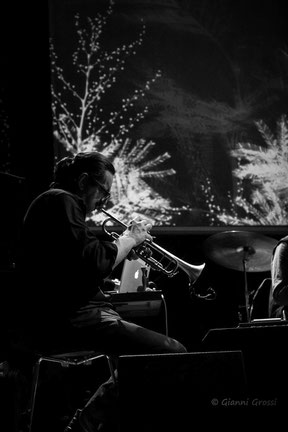 Luca Calabrese is a musician, researcher, composer, experimenter. In recent years, he has worked diligently on the sound of ambience.
Over the years his vision of music has gradually moved away from traditional and academic classical stereotypes, embracing a minimalist and strongly intimate vision.
The productions created letting themselves be inspired by the places, tell stories, blend with the spaces, taking on cold colors or warm shades in relation to the surrounding environment.
For over 30 years on international stages from Chicago to Mexico, from Canada to Japan, France, England, Spain, Portugal, Sweden. The musical research has become more and more personal, the influences of the places have contributed to create a contemporary language, the acoustic instrument, the trumpet and the electronic and electroacoustic sounds become real multimedia and multisensory sound installations.